Megalodon teeth now at a discount: take your chance.
Looking for a Megalodon tooth, but don't want to pay top dollar? Then take a look at all our Megalodon teeth offered at a discount.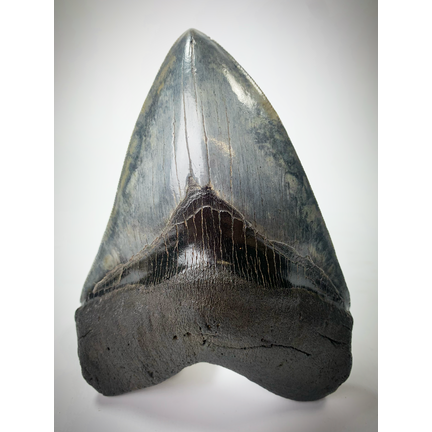 The emperors of the ocean, the Megalodon
The Megalodon is often seen as the emperor or perhaps even the menace of the oceans of the ancient world. The Megalodon was a very notorious species of shark in the animal kingdom. The Megalodon ate everything it could lay its eyes on. The Megalodon also seemed to be incredibly insatiable, however, this is not exactly the case. According to scientists, the Megalodon could easily weigh between 40,000 and 60,000 kg and grow to a length of 18 metres. In order to maintain its size, the Megalodon needed a lot of food. Incidentally, with these dimensions, the Megalodon was no prey to anyone. The Megalodon was at the top of the oceanic food chain.
Sale
The Megalodon, the shark species, is known for its large and numerous teeth. These teeth are of course bought by many enthusiastic collectors worldwide, who have a love for fossils and the ancient world. What could be better than a beautiful collection of teeth. A showpiece of a once great shark species in your collection. Well Megalodontand.nl has thought of everyone who would like to build a fossil collection. Therefore we have created the sale page. We want to share our love for fossils, the hobby and the story behind these teeth with everyone.
Read more
Close