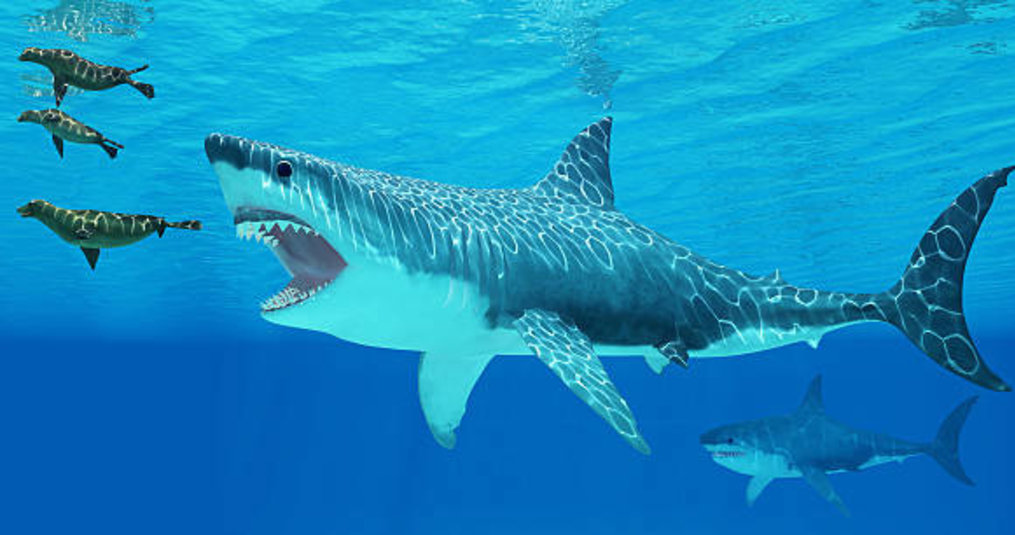 Was the Megalodon the heaviest animal? What we can tell you is that the weight of the Megalodon was some serious numbers. Have we made you curious? Then read this light-hearted blog.
Scientists estimate that the body weight of adult Megalodons ranges from around 30,000 kg to as much as over 65,000 kg, with adult females being larger in length and weight than adult males. We will explain all about the weight and diet of the Megalodon in this blog.
The Megalodon, what is that again?
The Megalodon: a shark of about 18 metres long is an extinct species of shark that could reach enormous sizes. The Megalodon lived in the Miocene era which started about 18 million years ago until about 1.5 million years ago. The Megalodon was the apex predator of its time. The Megalodon could open its mouth up to two metres wide.
What did the Megalodon eat?
The Megalodon is thought to have had a diet consisting of large and small fish, Dugongs, sea turtles, own and other shark species and large whales. Unlike today's shark species, the Megalodon's size and strength made it the ultimate predator of its time, hunting everything in the ocean that came in front of it.
How did the Megalodon actually hunt?
When it comes to the hunting method the Megalodon used to catch their prey, researchers expect that the Megalodon may have used a similar hunting method to tear apart their prey as the Great White Shark of today. After all, the Megalodon's hunting methods were more diverse than those of the great white shark.
This would involve taking a large bite out of its prey with its large sharp teeth, shaking its head from side to side and throwing it to rip flesh from its prey
Megalodon was known to eat the fins off its prey first. After this, the Megalodon would have positioned itself on the underside of the prey in order to deliver the final blow to the prey via the underside.
If you are now curious about the teeth that the Megalodon used to hunt with and you would like to own one, have a look at our range of Megalodon teeth.