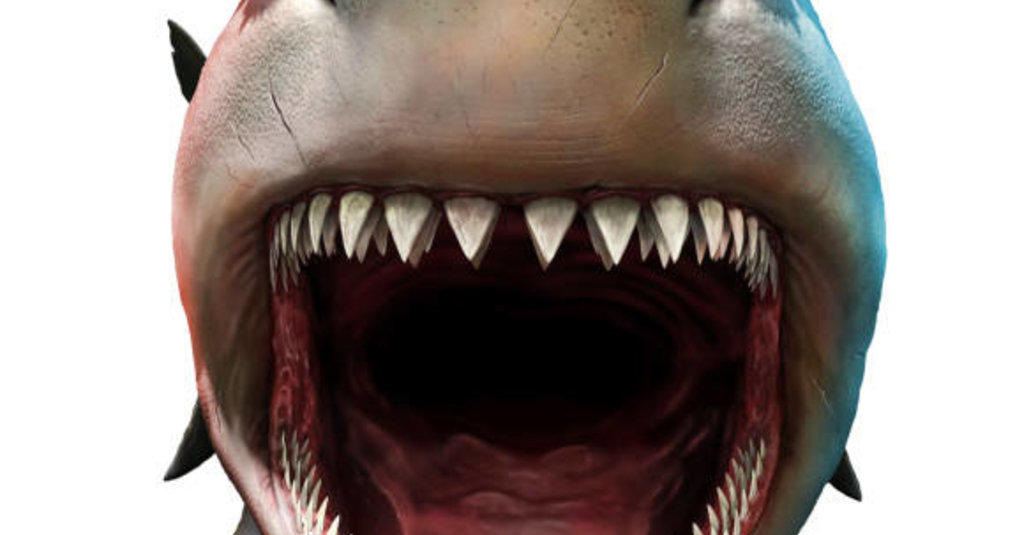 Was the Megalodon the biggest fish that ever existed? Or was the Megalodon not as big as we thought?
You can read more about this in our blog.
The Megalodon, the colossus, which ruled over almost all the oceans of the world, virtually without enemies; the Megalodon could reach a length of about 18 metres and could open its mouth to two metres. The Megalodon was previously considered to be closely related (family) to the current white shark, but has now been assigned to the Otodontidae family. We would like to tell you more about this giant in our blog.
The Megalodon, what is that again?
The Megalodon: a species of shark that became extinct 1.5 million years ago and could grow up to 18 metres long. A gigantic shark that had to share the rule of the oceans with, among others, the Leviathan. The Megalodon was a ruthless menace of the great oceans. The Megalodon also had no natural enemies.
What exactly does a large Megalodon eat?
The Megalodon is believed to have had a variable diet consisting of fish, sea turtles and large whales. Basically, you could say that the Megalodon ate anything that swam in front of it. Unlike today's shark species, the Megalodon was at the top of the food chain with its size and strength and could hunt almost anything in the ocean. Adult Megalodons were known to hunt the largest oceanic prey.
How big was a Megalodon baby at birth?
It appears that the Megalodon shark was about two metres long at birth, making it taller than the average human being from the moment of birth, bizarre isn't it? It means that the Megalodon possibly gave birth to the largest babies of all shark species. It is also striking that this size indicates that the Megalodon possibly gave birth to live young, like the mackerel sharks today.
If you have always wanted a tooth from the largest shark ever to inhabit the world, take a look at our range of Megalodon teeth. Then take a look at our range of Megalodon teeth.