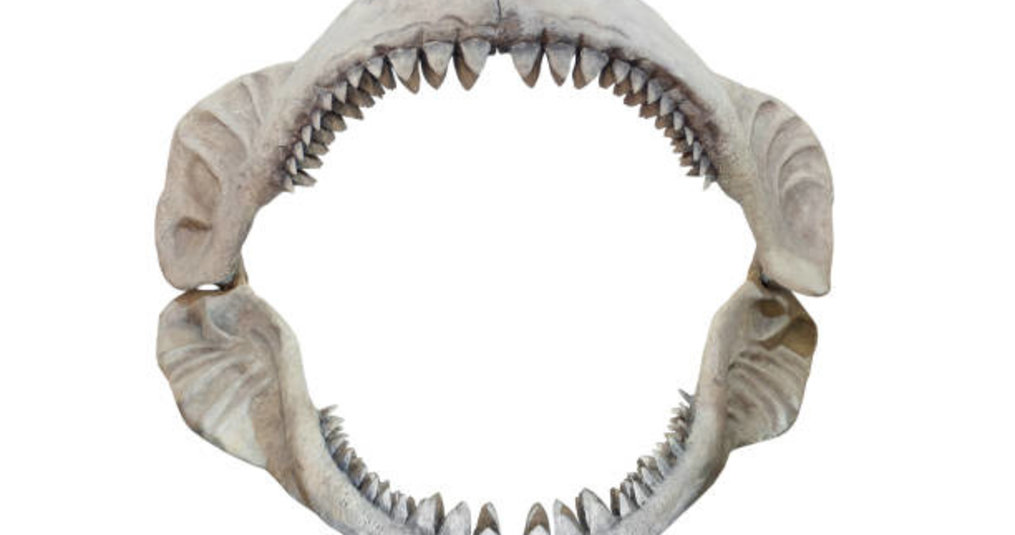 Have you always wanted to know how old a Megalodon could get? Did you know that these ages are not always reached in the wild? Read our extensive blog for more information.
The Megalodon, lived during the Miocene and Pliocene epochs. This means that the Megalodon lived in the oceans between 23 million years ago and 2.6 million years ago. So this colossus has been extinct for some time, but for how long? We found out for you. In this blog, you can find out exactly how old the Megalodon became.
The Megalodon what was that again?
This large colossus is an extinct species of shark, which could reach a length of about 18 metres and a weight of between 30,000 and 60,000 kilos. The Megalodon was the Apex predator of the Miocene era. Megalodon was the largest predator of our oceans. The Megalodon preferred the warm climate
The age of a Megalodon
In a study, palaeontologists examined the only known vertebral column of a Megalodon. They discovered that the vertebrae contained growth rings, a system similar to tree rings. It turned out that the Megalodon produced a new layer of bone tissue every year, which greatly helped researchers determine the age of a Megalodon. The spine they examined would have been that of a Megalodon that would have reached an age of up to 46 years. The data from this study and from previous research gave the researchers the conclusion that Megalodons could possibly live to be 88 to 100 years old.
The adventurous life of the Megalodon.
Although the Megalodon 88 could live up to 100 years, this was not always a guarantee. Life in the Miocene era was brutal. It was a time when there was plenty of hunting and everything ate everything. Animals had to have a good hunting instinct as well as a good survival instinct. This made animals unless they were Apex predators and even then it was not impossible for them to reach great ages like 88 or 100 years. Among Megalodons, cannibalism existed before birth. So a chance to live a full life was already a matter of survival before birth.
Even though it is almost impossible to find a fossilised spine of your favourite Megalodon, you can still get close to this mighty animal with a beautiful Megalodon tooth. Then take a look at our range of Megalodon teeth.